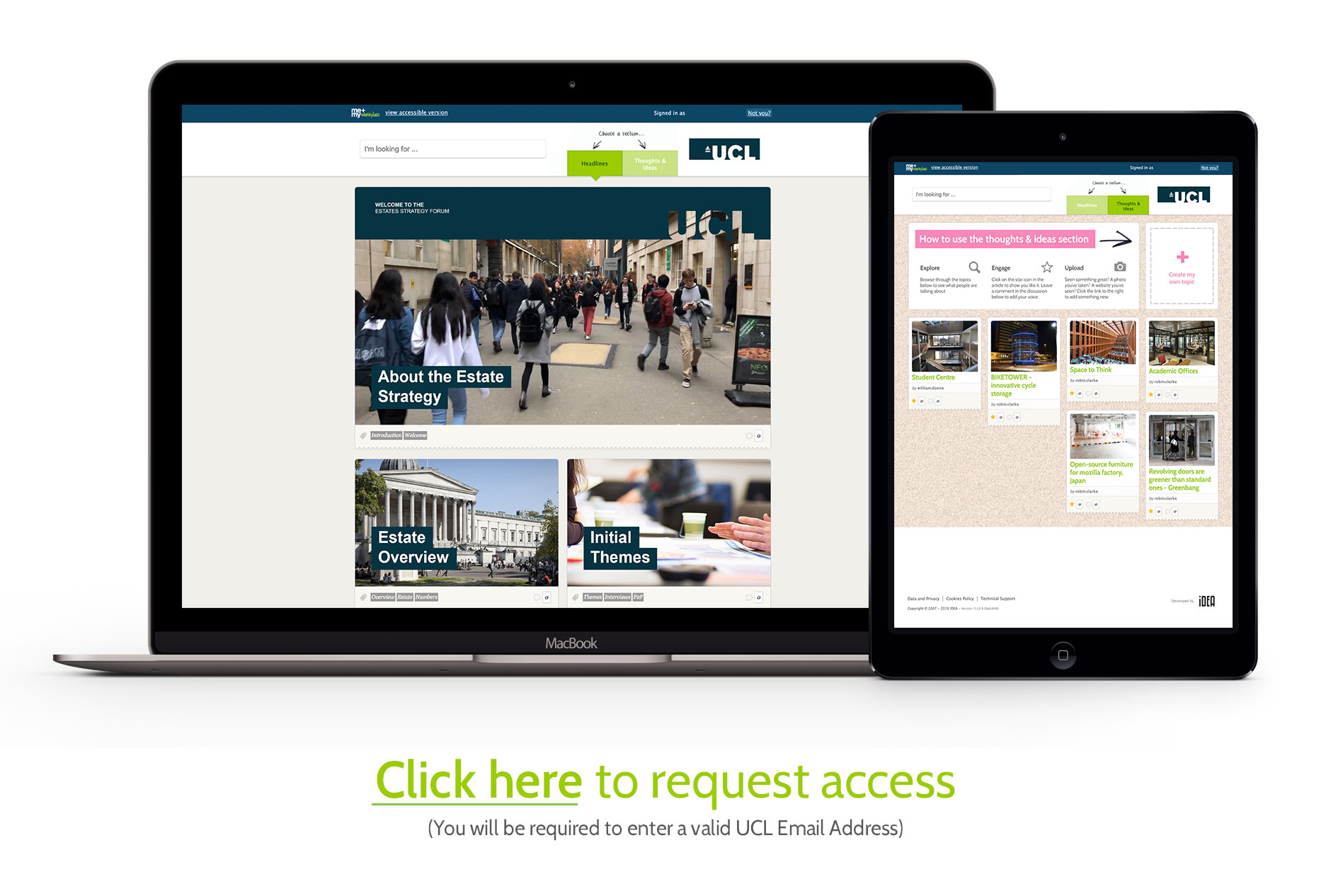 ---
Introducing the UCL Estates Strategy Forum
Since 2011, UCL has grown significantly across almost every area of its research activities. This trend is expected to continue, so it is important that the University has a clear but flexible long-range plan for how the estate can keep pace with the University's breadth of research activity whilst also improving the student and staff experience.

As part of this plan we are pleased to announce the launch of our Estates Strategy Forum. This forum has been created with the express purpose of keeping you informed of our working process but also to give you an opportunity to share your input. As the primary occupants of the UCL estate, you know it better than most, so we'd love to invite you to take the opportunity to get involved.

To access the forum, please enter your UCL email address by clicking above and we'll send you your personal link.

Thanks in advance for your participation.